Ethernet/IP Routers and Data Converters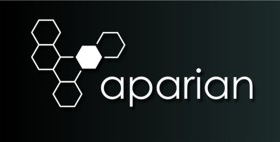 Aparian was founded on the principle of providing innovative solutions to the Industrial Automation sector.
With more than 40 years' worth of combined experience in the industrial product development domain and with offices in United States (USA), and South Africa, the business understands the various design criteria needed for globally integrated, reliable and easy-to-use products. Aparian specialises in providing commercially-off-the-shelf (COTS) as well as end-to-end custom automation and control solutions for various industrial and commercial applications. This is achieved by applying sound design and development philosophies and incorporating advanced technologies to provide innovative next generation solutions to customers, predominantly for Ethernet/IP routers and data converters.
Aparian has a high level of expertise with 3rd party and obsolete network and device integration by providing standard or custom solutions that link various networks and devices with control platforms in a seamless way.
We have a strong understanding of Rockwell Automation's various control platforms, with key personnel having been involved in the implementation of Rockwell projects for the past 15 years. RealTech Controls is an authorized distributor of Aparian products.
Aparian can provide custom hardware and software development services and assistance. Our expertise ranges from automation, control, and interface hardware to configuration and monitoring software design and development. We are lso equipped to provide rapid prototyping and fast to market product development across a range of technologies.
Embedded Technologies capabilities include:
ARM / Cortex Processors, FPGA, Ethernet, 485 / 232, GPS, Cellular, and Wireless
Industrial Network capabilities include:
EtherNet/IP, ControlNet, DeviceNet, Modbus TCP, Modbus RTU, DNP3 with Secure Authentication, DF1, Foundation Fieldbus, Profibus PA, HART / Wireless HART, 1588 Precision Time Protocol (PTP), and Network Time Protocols (NTP)
Software Development capabilities include:
FDT/DTM – Device and Comm DTM development
Data Exchange and storage
Interactive configuration and parameterization software
Aparian Ethernet/IP routers and data converters offer reliable conversion and transmission of Data Signals. Devices are available to convert between HART, Ethernet/IP, and Modbus, and have multiple I/O for cost and space saving.
Aparian is also a Rockwell Encompass Program Parter with Rockwell Automation and develops, distributes, and supports various innovative products that complement Rockwell Automation's products and solutions. Aparian's Ethernet/IP routers and data converters seamlessly integrate and operate with Rockwell Automation platforms, offering great ease of use, and allowing the customer to benefit fully from the partnership.
The following products are listed below:
HART to EtherNet/IP
Analog Input or Output
Supports DNP3 with Secure Authentication
Supports Modbus-TCP
Supports Multidrop
Supports Burst Mode
HART Data & Diagnostics
Onboard 1000 point trend
DTM Available
M20 and NPT thread options
Example of typical installation:
Device Connection:
Intelligent routing to Logix, SLC, & MicroLogix
Connect to Logix via Ethernet or USB
Supports reactive tag mapping – Modbus Slave
Supports scheduled tag mapping – Modbus Master
Slave mode supports multiple node mapping
Converts between Modbus TCP and Modbus RTU
Isolated RS232 and RS485 ports
Converts EtherNet/IP to Modbus TCP
Converts EtherNet/IP to Modbus RTU (RS232 & RS485)
Easy to install and configure
Example of a typical network setup in Scheduled/Unscheduled Mode: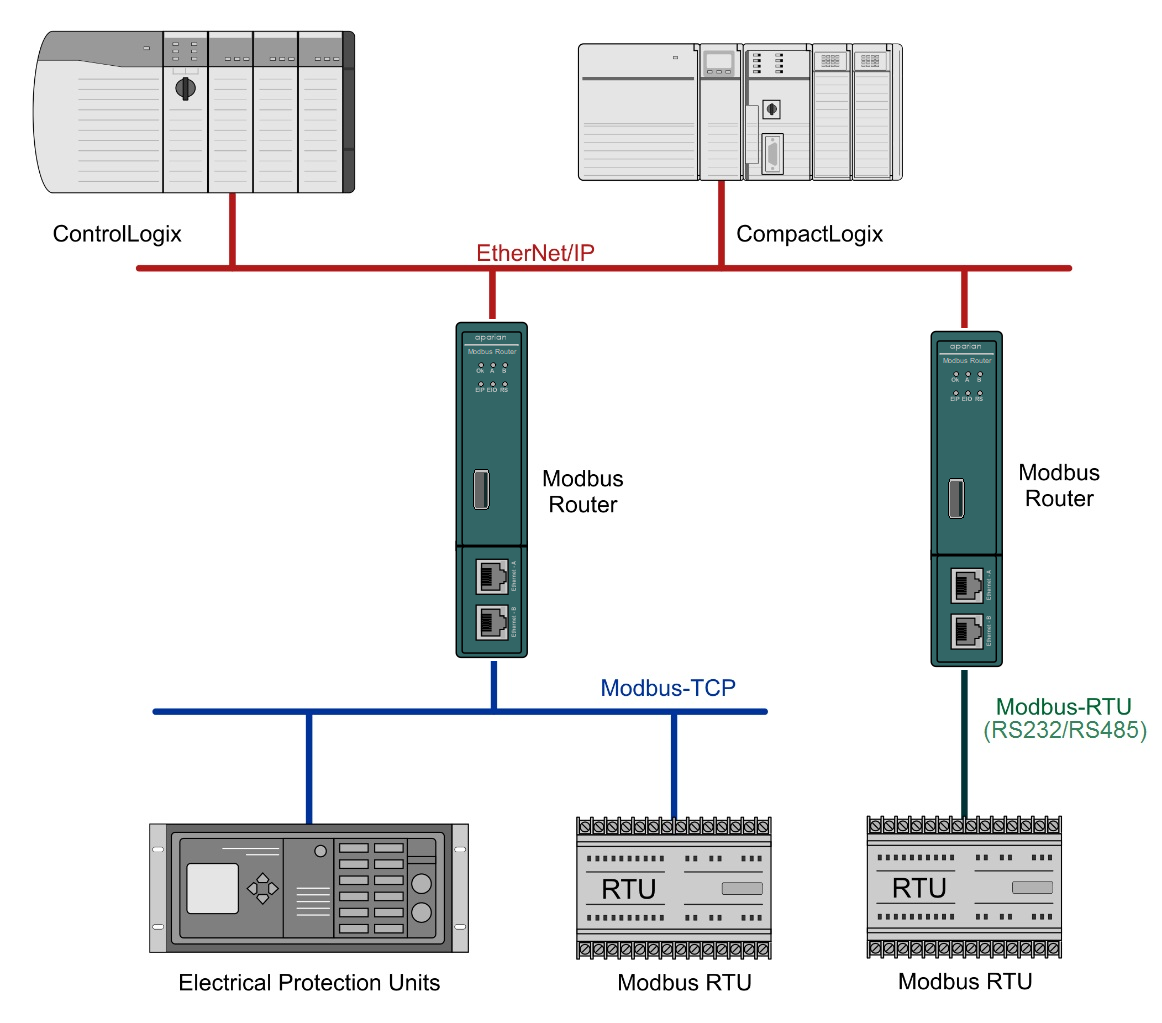 Typical network setup in reactive mode:
Redundant Logix Controller setup using USB:
PMIO IOLink Scanner
Integrate Honeywell TDC3000 IO to ControlLogix
Supports PMIO IOLink Redundancy
Phased Migration
Shadow-Mode
Easy to Configure
Example of a typical network setup: