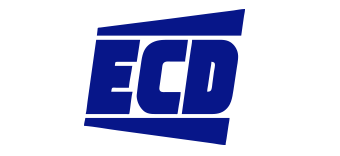 ELECTRO-CHEMICAL DEVICES
Electro-Chemical Devices Inc. (ECD) offers the highest in precision, reliability and ease of use for industrial water treatment applications. ECD water analyzers are locally manufactured in Anaheim CA, where customer service, training and ongoing support are always part of the package.

Electro-Chemical Devices (ECD) is a manufacturer of liquid analytical process instrumentation. Founded in 1977, for over 40 years ECD has built its industry-leading reputation by our commitment to customers through this basic approach: Provide quality products, develop technical innovations, and provide responsive, knowledgeable service.
ECD water analyzer products and services are used in some of the most demanding applications and industries, such as Chemical, Food & Beverage, Oil & Gas, Mining, Power Generation, Pulp & Paper, Semi-conductor, Steel, Water, and Wastewater. Understanding the demands of these applications, we have developed products with unique features and technical advantages that are focused on quality, reliability, ease of use, and maintenance resulting in lowering the total cost of ownership.
Our ETX innovative analyzer uniquely auto-detects a variety of different types of sensors, simplifying the knowledge curve for learning a single controller for multiple applications. They are available in single or dual-channel versions, for cost-effective water analysis.
It all starts with the sensors and electrodes — the heart of the system. Over many years of experience, ECD has developed a wide range of industrial sensors using a modular plug-in design. Each has various configurations depending on the specific application, and their technical staff and trained sales representative organization is there to help to provide technical guidance for successful applications.
Other measurements available with the CA-6 Analyzer from ECD:
Aluminum
Chloride
Chromium VI
Copper
Cyanide
Hydrazine
Iron
Manganese
Nickel
Nitrite
Phenol
Total Phosphorus
Silica
Zinc