PR Electronics Signal Conditioners and Converters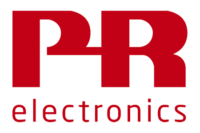 The PR Electronics range of High Quality Signal Conditioners and Converters offer Isolated, High accuracy Signal Conditioning, reliability, and easy of use for the Industrial market.
Used across most industries, including Oil & Gas, Pharmaceutical, Water and Waste Water, Cement, Chemical, and Process Industries, these transmitters offer superior operation with a 5 year warranty.
RealTech Controls represents the PR Electronics range of Signal Conditioners and Signal Converters.
PR electronics is the trusted partner for the process and factory automation industry. Specializing in making industrial process control safer, more reliable, and more efficient.
Established over 40 years, PR Electronics is a leading company in the field of Process Control, Signal Conversion and Isolation, Measurement, and Transmission.
Many PR Electronics products comply with local, and international certifications such as UL, FM, IEC, ATEX, CE, CSA, INMETRO, DNV, and more.